Saint Cloud Metal Roofing Contractor
Metal Roofing Installation in Minnesota & Beyond
As your local Saint Cloud Area residential roofing contractor, we are proud to offer residential metal roofing. Metal roofing materials add interest, are visually appealing, and are well known for their long life spans. Whether you need a durable roof that will last for decades or want to make an architectural statement, you'll need a quality metal roofing contractor capable of the job.
Metal Roofing
In the past, metal roofing systems were nearly always commercial roofs – on top of old barns or similar structures, rusting away in the sun or rain. Metal roofs have come a long way since their inception. In fact, many metal roofs can even mimic other types of roofs, including shingles, wood, slate and tile.
Nowadays, you don't need to worry about color options. Metal roofs are available in more colors than shingles, allowing you to find just the right complement for your home. For these and many other reasons, more and more homeowners are installing metal roofs on their homes. Higher Dimensions Roofing has the metal roof installation experts that you should trust to help you find the right solution for your home and your particular circumstances.
Installing a metal roof on your home is a wise investment. A metal roof not only provides a long service life, but also adds curb appeal and benefits like durability, weather-resistance and reduced utility expense. Selecting good partners for your metal roofing journey is an important part of the process. Higher Dimensions Roofing is one of the nation's leading manufacturers of residential roofing systems. We're committed to delivering superior quality and outstanding service backed up by a values-oriented, customer-focused philosophy you can trust. Let us help you find the residential metal roofing solution that meets your home's aesthetic and budgetary needs for years to come.
For a free estimate on metal roofing in Saint Cloud, contact our team today at (320) 855-8069 or contact us online.
Reasons to Invest in Metal Roofing
While you might have seen your neighbor's home or even a local business with a metal roofing system, you might still be on the fence as to whether this is the right roofing system for you. Metal has many benefits for homeowners. Here are some reasons to upgrade to a metal roofing:
Strong & durable: Metal roofs tend to last two to four times longer than other systems, including asphalt shingles.
Easy to install: Since it is extremely lightweight, metal can be used for re-roofing purposes, cutting down on costs.
Cool roofing: You can select a cool metal roofing option to reflect solar energy and cut down on heat transfer into the home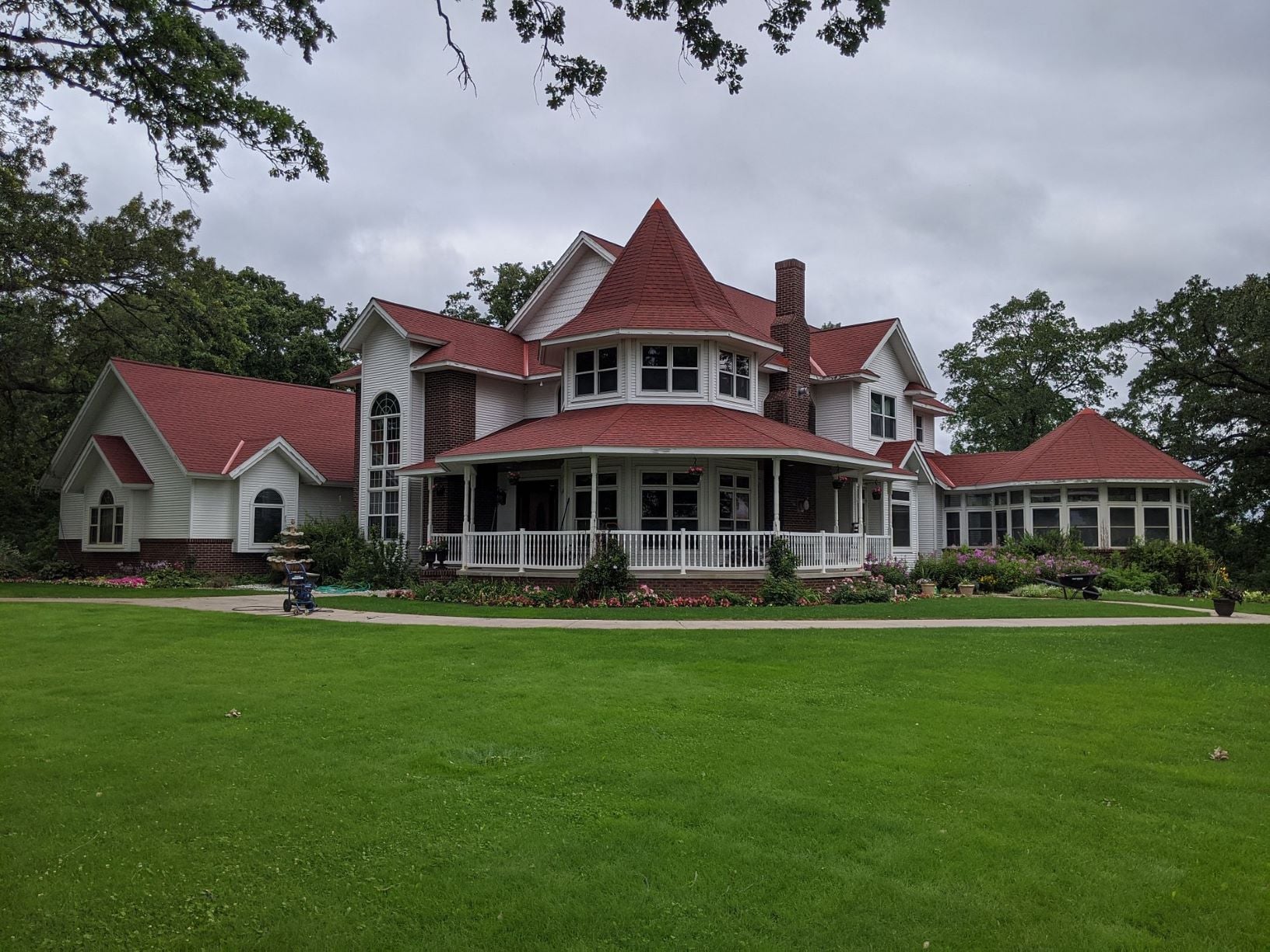 Residential Metal Roofing Specialists
Residential metal roofing is available in a variety of aesthetically pleasing designs that can heighten the curb appeal of any home. In addition to conventional panels, there are several styles that are virtually indistinguishable from conventional tile and shingles. Metal roofing is available in a wide array of colors as well, making it easy to find an option that best suits any style of residential home.
Lowering Your Utility Expenses
Metal roofing actually reflects much of the sun's heat and energy. While conventional shingles absorb much of the sun's heat, metal roofing can actually reduce cooling energy costs by as much as 20%. That's because the coating used on modern metal roof panels incorporates special pigments that reflect the sun's energy and release heat that is absorbed throughout the day.
Contact us today at (320) 855-8069 to speak to our Saint Cloud metal roofing experts about metal roofing installation in Minnesota and beyond!
"They were able to schedule our roof replacement very quickly, and the crew did a great job."

Robert Sikes

"We recently had the pleasure of working with Mike to replace our roof."

Karen Klein

"Pat was awesome to work with from start to finish."

Minnesota Axegrinder

"Working with a local company made things much easier throughout the process. The new roof and gutters look great."

Nate Crowe

"We had a peace of mind during the whole time knowing that everything would be done perfectly and in time."

Eglantina Cenolli

"Working with Patrick, at Higher Dimensions was an incredible experience."

Justine Dalhoff

"The entire crew was professional, polite and efficient."

Joan Pederson

"I highly recommend Higher Dimensions Roofing!"

Dale Grewing