Roof Installations in St. Cloud
Roof Replacements You Can Count On in Stearns County
Every structure, whether residential or commercial, deeply depends on a durable, high-quality roof, especially when considering the unpredictable weather conditions of the St. Cloud area. The strength of your roof is a significant factor in determining your property's overall safety and longevity.
If your current roof appears to be struggling under the strain of age and weather, and continual repairs no longer seem practical or feasible, it might be time to consider a new roof installation. Our team at Higher Dimensions Roofing is here to provide you with the expert craftsmanship your property needs to withstand the elements and secure your peace of mind.
We have been providing reliable roofing services for years, and our experienced professionals specialize in high-quality roof installation and replacements. Our team is highly knowledgeable regarding the latest advancements in construction materials, giving us an edge over other contractors. We work with superior products from top names like Owens Corning, GAF, CertainTeed, etc., ensuring you get the best for your home or business.
Call us today at (320) 855-8069 or complete our online form to request a free estimate. You can trust our expert St. Cloud roof installers to deliver the quality you expect—and deserve.
Signs Your Roof Needs to Be Replaced
Investing in a new roof is a significant commitment that many homeowners would prefer to delay. However, there comes a point when repairs and patches are nothing more than temporary fixes, merely delaying the inevitable need for a total replacement. Recognizing this reality and taking proactive measures can save time, money, and stress in the long run.
Here are some signs that it might be time to consider a new roof installation:
Age of the roof: Most roofs last between 20 to 25 years. If your roof is within this age range, it might be time for a new one.
Shingles curling or buckling: Shingles that are curling, buckling, or losing granules are signs that they're past their life expectancy.
Roof valleys: If your roof shingles are falling apart or missing in this area, a new roof could be in your future.
Daylight through the roof boards: If you notice a spongy feel or trampoline bounce when walking on the roof, this means the underlying decking is weakened from moisture.
Frequent leaks: Even after repair attempts, it's time for a new roof if your roof has frequent leaks.
At Higher Dimensions Roofing, integrity is at the heart of everything we do. When our expert team thoroughly inspects your roof, you can trust that we'll provide an honest and transparent assessment. We won't advise a full installation unless necessary for your home's safety and longevity.
Our recommendations are always guided by our dedication to quality, honesty, and customer satisfaction, not by a desire to turn a profit. Your peace of mind and trust are more valuable to us than anything else.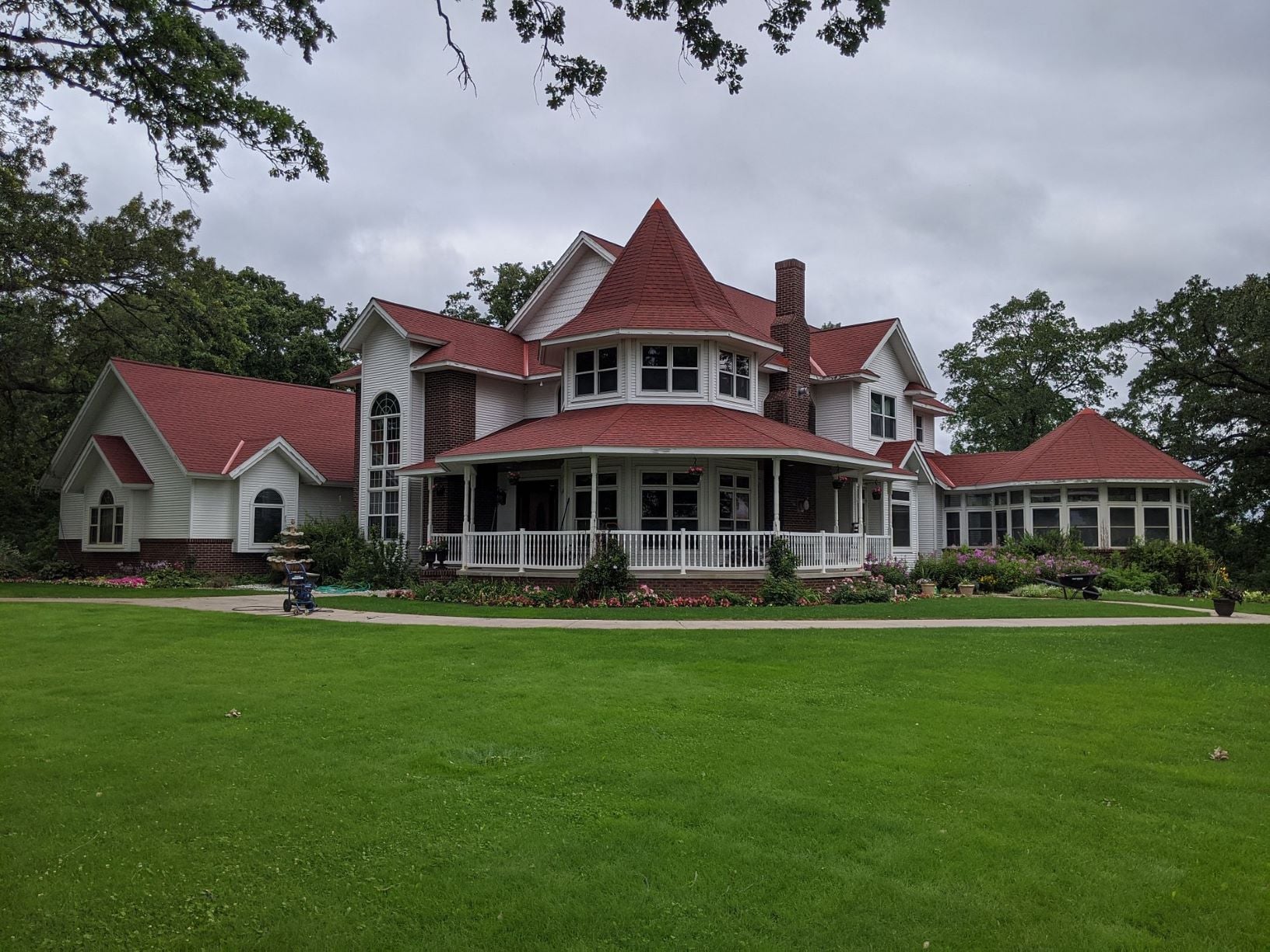 Find the Right Roof Installation for You
When it comes to a new roof installation, you want to ensure it's done right—the first time. At Higher Dimensions Roofing, we understand that your roof is not just a component of your home but a crucial element that shields and secures your loved ones and belongings.
With our wide array of options, we can install a variety of roof types, including:
Flat Roofs
Slate Roofs
Wood Shake Roofs
Our experienced team has been installing all kinds of roofs for years, and we're committed to finding the best option that suits your specific needs and budget. We'll work closely with you to understand your requirements before suggesting the most suitable and cost-effective solution.
Call us today at (320) 855-8069 or contact us online to request a free estimate. You can count on our experienced St. Cloud roof installation professionals to provide quality results.
"They were able to schedule our roof replacement very quickly, and the crew did a great job."

Robert Sikes

"We recently had the pleasure of working with Mike to replace our roof."

Karen Klein

"Pat was awesome to work with from start to finish."

Minnesota Axegrinder

"Working with a local company made things much easier throughout the process. The new roof and gutters look great."

Nate Crowe

"We had a peace of mind during the whole time knowing that everything would be done perfectly and in time."

Eglantina Cenolli

"Working with Patrick, at Higher Dimensions was an incredible experience."

Justine Dalhoff

"The entire crew was professional, polite and efficient."

Joan Pederson

"I highly recommend Higher Dimensions Roofing!"

Dale Grewing