St. Cloud Emergency Roof Repairs
24/7 Roofing Solutions in Stearns County
Your roof is designed to withstand the elements, from harsh sunrays to pounding rain. However, when unpredictable storms and blizzards strike, your roof can face unexpected challenges, often at the most inconvenient moments. That's precisely when having a trusted roofing partner on call becomes invaluable. At Higher Dimensions Roofing, we understand the urgency of such situations, and we're here to provide swift and reliable emergency roof repair services in St. Cloud and throughout Stearns County.
We offer 24/7 service, so no matter when disaster strikes, you can count on us to respond quickly and efficiently. Our experienced contractors use only the highest-quality materials and techniques to ensure a safe, secure roofing system for your home or commercial property. Plus, we work closely with insurance companies to make sure that all emergency repairs are covered in the event of damage from a natural disaster.
For dependable emergency roof repair services in St. Cloud, trust the reliable team at Higher Dimensions Roofing. Call us today at (320) 855-8069 or contact us online to request a free estimate.
What Is a Roofing Emergency?
Emergencies don't wait for convenient times to strike. When your roof faces sudden damage that immediately threatens your property and safety, you have a roofing emergency on your hands.
Common scenarios and damages that qualify as roofing emergencies include:
Severe storm damage: When powerful storms with high winds, hail, or heavy snow cause visible damage to your roof.
Tree impact: If a tree limb or debris falls onto your roof, creating holes or significant structural damage.
Leaks and water infiltration: Sudden leaks or water dripping into your property during a storm or heavy rainfall.
Collapsed roof section: Part of your roof caves in due to extreme weather conditions or structural issues.
Exposed underlayment: Torn or missing shingles that expose the vulnerable underlayment.
Compromised chimney or vents: Damage to chimneys, vents, or other roof protrusions that compromise your home's safety and weatherproofing.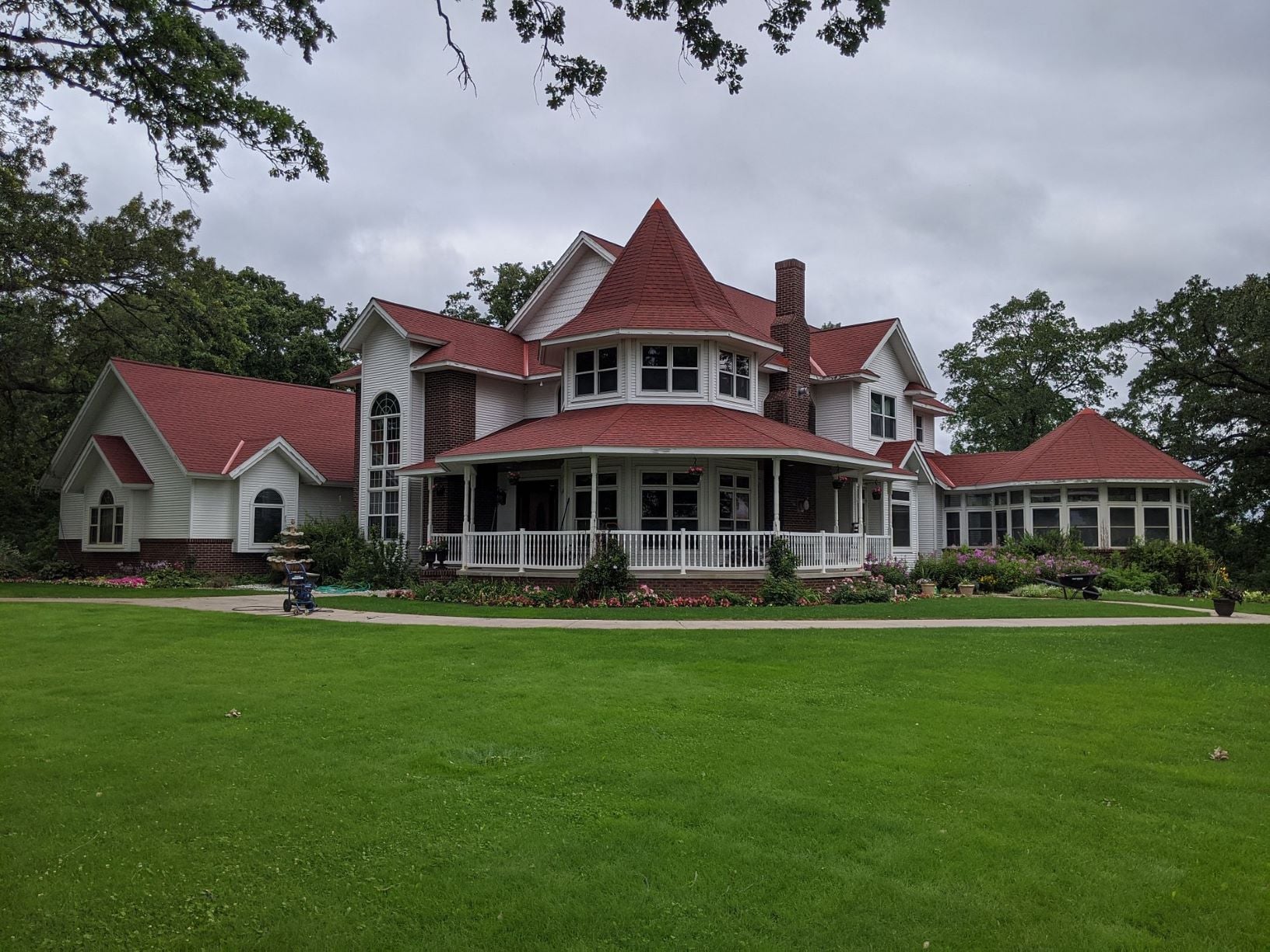 How We Respond to Roofing Emergencies
At Higher Dimensions Roofing, we take emergency calls seriously and respond with the urgency they demand. We know how stressful and overwhelming damaged roofs can be, so we make sure to provide fast, dependable solutions that ensure your home or business is safe and secure again.
When you contact us for emergency roof repairs, you can expect:
Prompt response: Our team is available around the clock to take your call and address your emergency roofing needs.
Immediate assessment: We mobilize quickly to assess the extent of the damage and formulate an action plan.
Fully stocked vehicle: Our emergency response vehicles are equipped with all the necessary tools and materials to address a wide range of roofing issues.
Emergency tarping: If needed, we perform emergency tarping to prevent further damage and water infiltration.
Temporary repairs: We perform initial repairs to stabilize the situation and minimize potential hazards.
Transparent communication: Throughout the process, we keep you informed about the repairs needed and the steps we're taking.
When you're faced with a roofing emergency, you can count on Higher Dimensions Roofing to be your reliable partner. We're not just here to fix roofs but to restore your peace of mind.
Call us today at (320) 855-8069 or complete our online form to request a free estimate. Higher Dimensions Roofing lets you rest easy knowing your roof is safe.
"They were able to schedule our roof replacement very quickly, and the crew did a great job."

Robert Sikes

"We recently had the pleasure of working with Mike to replace our roof."

Karen Klein

"Pat was awesome to work with from start to finish."

Minnesota Axegrinder

"Working with a local company made things much easier throughout the process. The new roof and gutters look great."

Nate Crowe

"We had a peace of mind during the whole time knowing that everything would be done perfectly and in time."

Eglantina Cenolli

"Working with Patrick, at Higher Dimensions was an incredible experience."

Justine Dalhoff

"The entire crew was professional, polite and efficient."

Joan Pederson

"I highly recommend Higher Dimensions Roofing!"

Dale Grewing