St. Cloud Gutter Installation & Repair
Higher Dimensions Roofing provides you with the best service for your seamless rain gutter needs. We perform gutter installation, gutter repairs, and gutter cleanings for customers with single-family homes, homeowner associations, management companies, industrial buildings, commercial buildings, and apartment buildings.
Your gutters play an important role in protecting the integrity of your home or business. When it rains or when snow melts, the gutters direct water to the downspouts and away from the foundation. If water is pouring over the gutters or through gutter seams, it will begin pooling around the foundation and seep through the cement causing cracks and deterioration.
The gutter division of Higher Dimensions Roofing specializes in gutter installation and gutter maintenance throughout Saint Cloud and surrounding areas. We operate on the principle that every customer deserves to be treated fairly and receive the best work possible.
Trust us to find the right gutter solution for your home or business!
Gutters That Last for Many Years
Your gutters will last a long time with the help of our Saint Cloud gutter company. Our gutter systems use only the finest materials made by well-known manufacturers. This ensures that you will not be replacing your gutters prematurely and spending more money than you should.
Regular maintenance is also important for the longevity of your gutters. If a piece breaks, becomes bent, or the gutters are clogged, we're there to take care of the issue before it becomes a bigger problem.
While often overlooked, properly functioning gutters are vital to the integrity of the entire structure.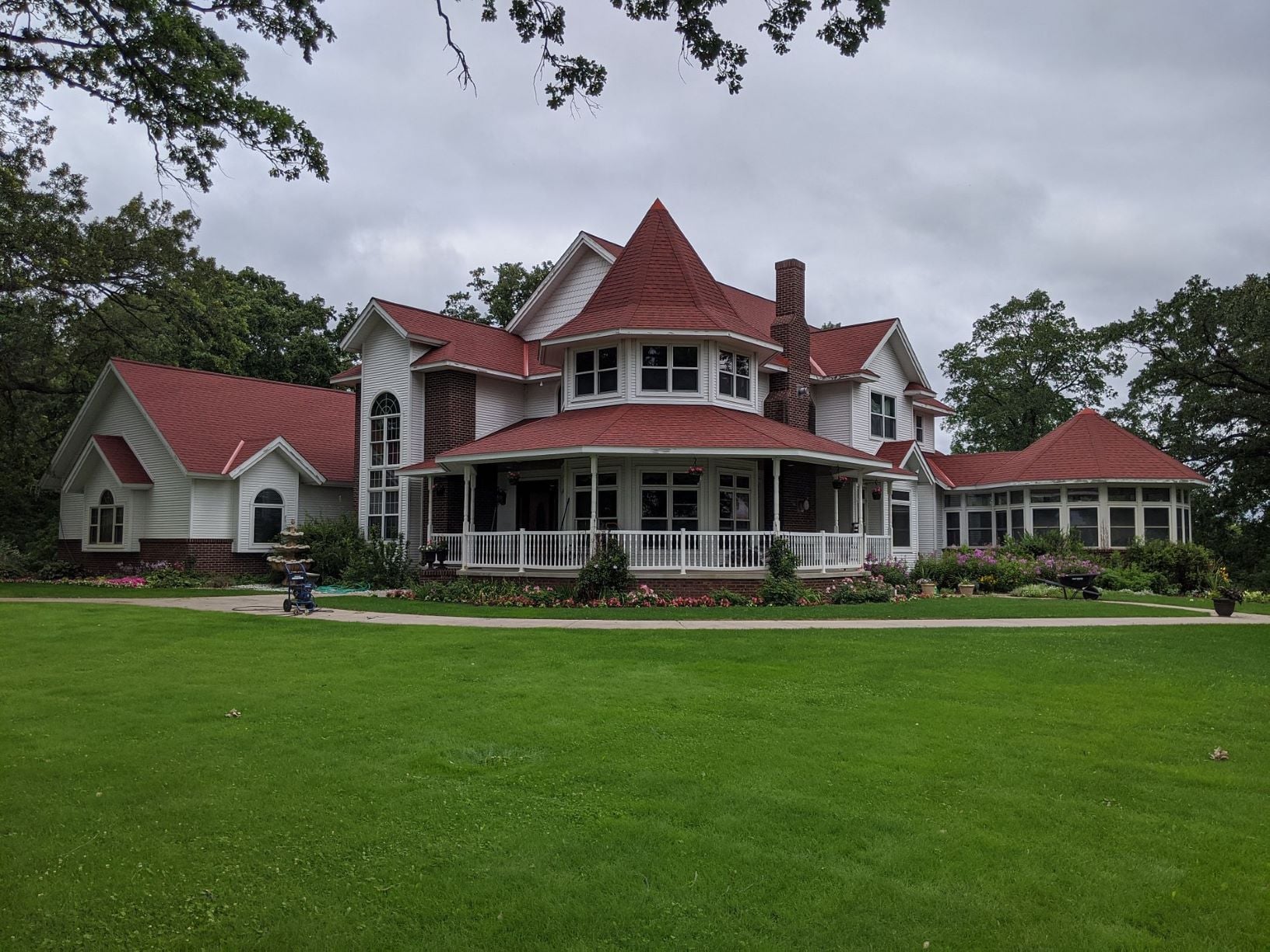 Ready For New Gutters?
Higher Dimensions Roofing has installed miles of seamless gutter systems all around Saint Cloud and surrounding areas. Our professional technicians will safely and efficiently install your custom gutter system on your schedule. Higher Dimensions Roofing's close relationship with gutter material suppliers keeps your gutter installation cost as low as possible.
We will assess the situation as soon as possible and present you with an estimate that will enable you to make an informed decision on what the next step should be.
"They were able to schedule our roof replacement very quickly, and the crew did a great job."

Robert Sikes

"We recently had the pleasure of working with Mike to replace our roof."

Karen Klein

"Pat was awesome to work with from start to finish."

Minnesota Axegrinder

"Working with a local company made things much easier throughout the process. The new roof and gutters look great."

Nate Crowe

"We had a peace of mind during the whole time knowing that everything would be done perfectly and in time."

Eglantina Cenolli

"Working with Patrick, at Higher Dimensions was an incredible experience."

Justine Dalhoff

"The entire crew was professional, polite and efficient."

Joan Pederson

"I highly recommend Higher Dimensions Roofing!"

Dale Grewing