Siding Services in St. Cloud
Stearns County Siding Specialists
Siding is integral to a property's exterior, serving aesthetic and functional purposes. It not only shapes the visual appeal of your home or business but also protects the structure from harsh weather conditions, ensuring its longevity. Just like a well-tailored suit can make a significant difference in first impressions, well-maintained siding can dramatically enhance your property's curb appeal.
If your siding looks outdated or shows signs of wear and tear, it may detract from your property's overall appearance and potentially expose it to damaging elements. At Higher Dimensions Roofing, we understand these challenges and are dedicated to helping our clients maintain the beauty and integrity of their properties.
Our team of siding specialists can restore the appearance of your siding, giving your property a fresh, appealing look while reinforcing its durability. We use only top-quality materials and proven techniques to ensure that your siding stands the test of time. Whether your property is residential or commercial, we have the skills and resources to serve your siding needs proficiently.
Call (320) 855-8069 or contact us online to request a free estimate with our St. Cloud siding experts! Our friendly representatives will happily help you find the perfect solution for your budget.
Our Siding Solutions
Never underestimate the power of siding when it comes to shaping the overall appearance of your property. It's like the clothing of your home or business, conveying its personality and style to the world. And, just like your attire, siding must be on point to create the best impression. At Higher Dimensions Roofing, we boast an experienced team that can facilitate all your siding needs, balancing functionality, durability, and beauty.
Here is a list of the professional siding services we offer, each designed to enhance your property's curb appeal while protecting it from the elements:
Vinyl siding: Affordable, easy to maintain, and available in an array of colors and styles, our vinyl siding is an excellent choice for both homeowners and business owners.
Fiber cement siding: Known for its incredible durability, fiber cement siding can mimic the appearance of wood, stucco, or masonry, making it a versatile and robust option.
Wood siding: Classic and charming, our wood siding options can give your property a traditional, rustic look while providing excellent insulation.
Composite siding: Composite siding is a high-performance option combining several materials for superior durability and aesthetic appeal.
Don't hesitate to contact our team if you require a complete siding overhaul or minor repairs. We're here to ensure your property looks its best while staying well-protected against whatever the weather may bring.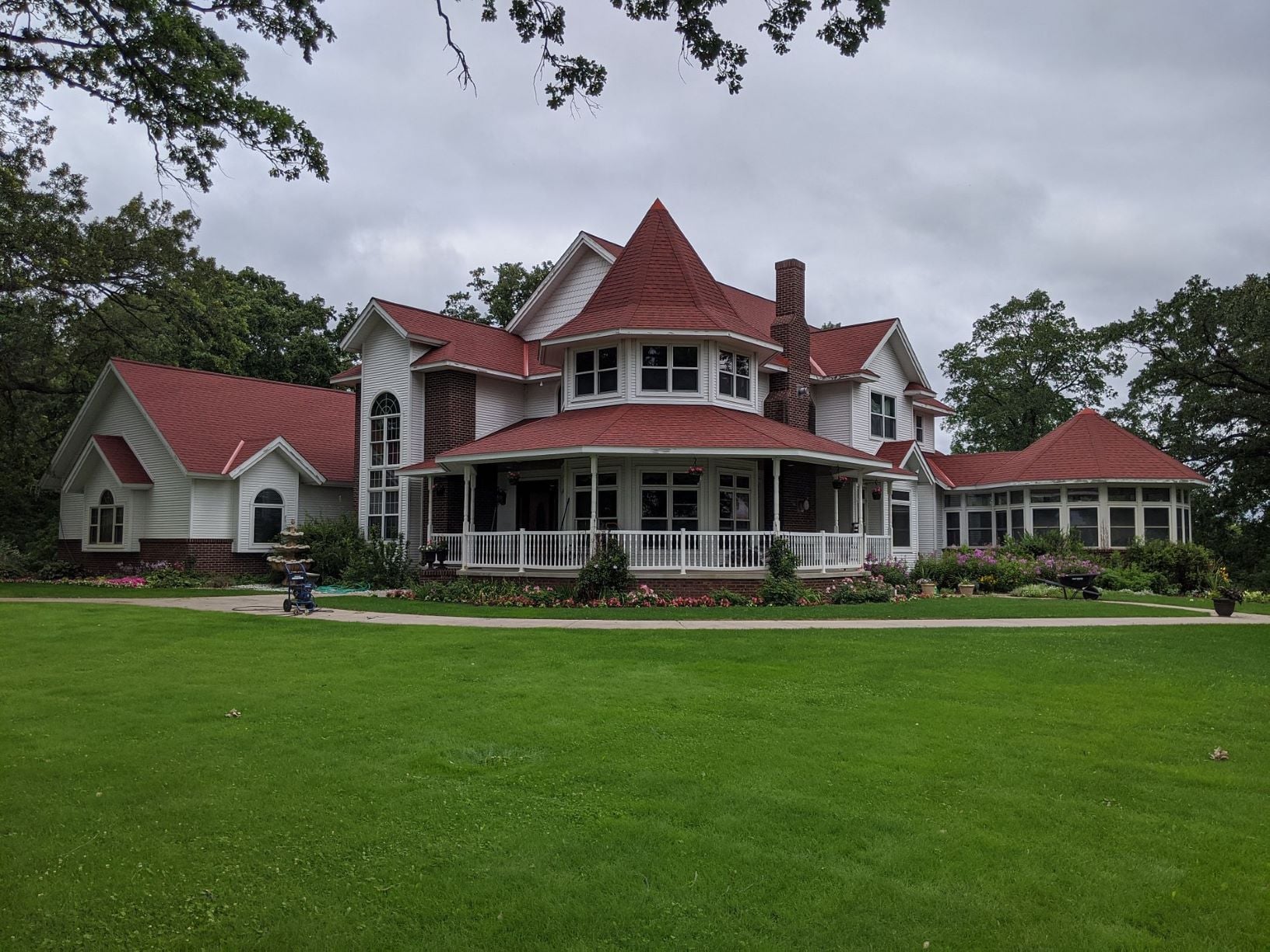 Benefits of Upgrading Your Siding
Upgrading your siding may not seem high on your list of priorities, but its impact extends beyond aesthetics. Siding serves a dual purpose—it enhances your property's curb appeal, grabs the attention of passersby, and offers protective measures that safeguard your dwelling's structural integrity.
Investing in new siding can bring many benefits, some of which you may not have considered:
Energy efficiency: High-quality siding acts as an effective insulator, keeping your home warmer in winter and cooler in summer. This increased energy efficiency can significantly save you money on utility bills.
Increased property value: Upgraded siding can significantly boost your property's market value. It's one of the first things potential buyers notice, and well-maintained siding can make your property more appealing to prospective buyers.
Reduced maintenance: Modern siding materials require less upkeep than older versions. They're designed to withstand extreme weather conditions, resist fading, and keep pests at bay, ensuring your property continues to look its best with minimal effort.
Protection against elements: Quality siding provides a protective shield for your home or business, defending it against harsh weather conditions such as heavy rain, high winds, and extreme temperatures. This can prolong the life of your property's structure and prevent potential damage.
Enhanced curb appeal: With various colors, textures, and styles available, new siding can dramatically enhance the visual appeal of your property, making it stand out in your neighborhood or commercial area.
Contact us today to get started on your projects and benefit from our superior St. Cloud siding services! Call (320) 855-8069 or contact us online for a free estimate.
"They were able to schedule our roof replacement very quickly, and the crew did a great job."

Robert Sikes

"We recently had the pleasure of working with Mike to replace our roof."

Karen Klein

"Pat was awesome to work with from start to finish."

Minnesota Axegrinder

"Working with a local company made things much easier throughout the process. The new roof and gutters look great."

Nate Crowe

"We had a peace of mind during the whole time knowing that everything would be done perfectly and in time."

Eglantina Cenolli

"Working with Patrick, at Higher Dimensions was an incredible experience."

Justine Dalhoff

"The entire crew was professional, polite and efficient."

Joan Pederson

"I highly recommend Higher Dimensions Roofing!"

Dale Grewing