Modified Bitumen
Modified Bitumen roof systems are asphalt based and provide superior waterproofing characteristics. The typical life span for these systems is about 10 to 20 years. Modified Bitumen roofs are usually installed as a two ply system and are always fully adhered.
These roof systems are made up of asphalt that has been modified with a polymer to create plastic or rubber like properties. The modifiers provide increased resistance to brittleness, cold temperatures and increased elasticity and strength.
Modified Bitumen Roof Systems
There are numerous surfacing options for APP and SBS modified roofs including factory applied mineral surfaces, gravel surfaces, smooth surfaces, and "cool roof" coatings, which are highly reflective coatings that can help save on cooling costs. Modified Bitumen (MB) roofing is an asphalt-based, close cousin of the Built-up-Roof (BUR) designed for buildings with low-slope or "flat" roof structures. Engineered modified bitumen roofing membranes originated in Europe in the mid 1960′s and have been used successfully in the United States and Canada since approximately 1975.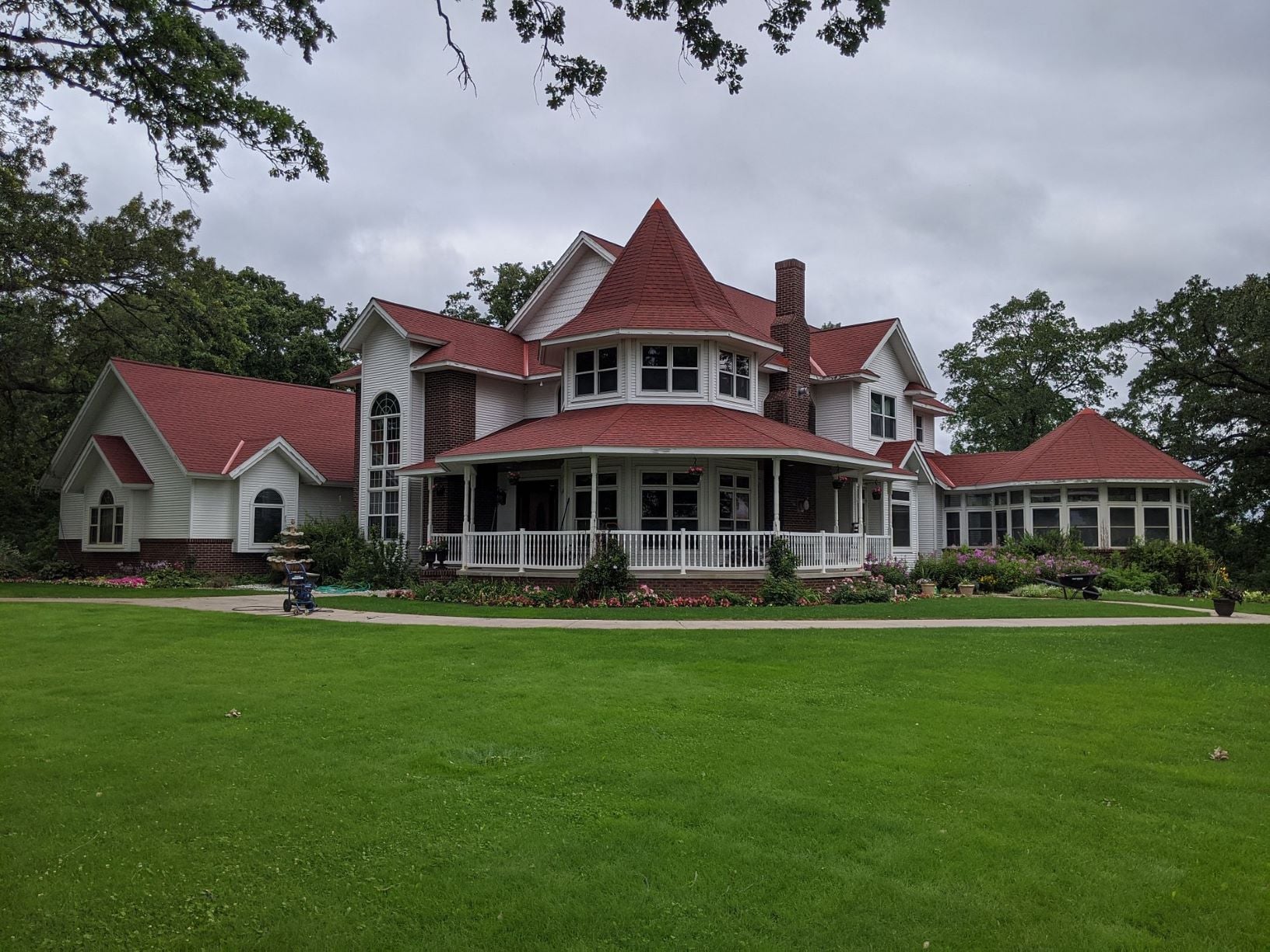 Modified Bitumen Roofing Specialists
The APP modified asphalt is reinforced with a polyester mat and manufactured into a roll product. These membranes have extra asphalt on the back side which allows it to bond to the substrate through applications such as heat welded or torch applied methods.
Torch Applied – The APP modified membrane is applied with the use of an open flame torch to melt the bottom side of the sheet as it is being applied.
Heat Welding – The welder is used to blow out hot air which fuses the back side of the membrane to the substrate during application. This method is a safer alternative than torch applied, as it is less of a fire hazard.
Hot Asphalt application – Hot Asphalt is applied to the felts or substrate with the use of a machine or is physically mopped down and then the membrane is laid over the hot asphalt. The hot asphalt acts as the adhesive and allows the membrane to bond to the substrate.
Cold Adhesive – The modified membrane is set in a cold process using specially formulated asphalt based adhesives as it is being applied.
Self Adhered – The bottom surface of the membrane is covered with an adhesive and release paper. Once the paper is removed the adhesive allows the membrane to adhere to the substrate without the use of additional adhesives.
"They were able to schedule our roof replacement very quickly, and the crew did a great job."

Robert Sikes

"We recently had the pleasure of working with Mike to replace our roof."

Karen Klein

"Pat was awesome to work with from start to finish."

Minnesota Axegrinder

"Working with a local company made things much easier throughout the process. The new roof and gutters look great."

Nate Crowe

"We had a peace of mind during the whole time knowing that everything would be done perfectly and in time."

Eglantina Cenolli

"Working with Patrick, at Higher Dimensions was an incredible experience."

Justine Dalhoff

"The entire crew was professional, polite and efficient."

Joan Pederson

"I highly recommend Higher Dimensions Roofing!"

Dale Grewing